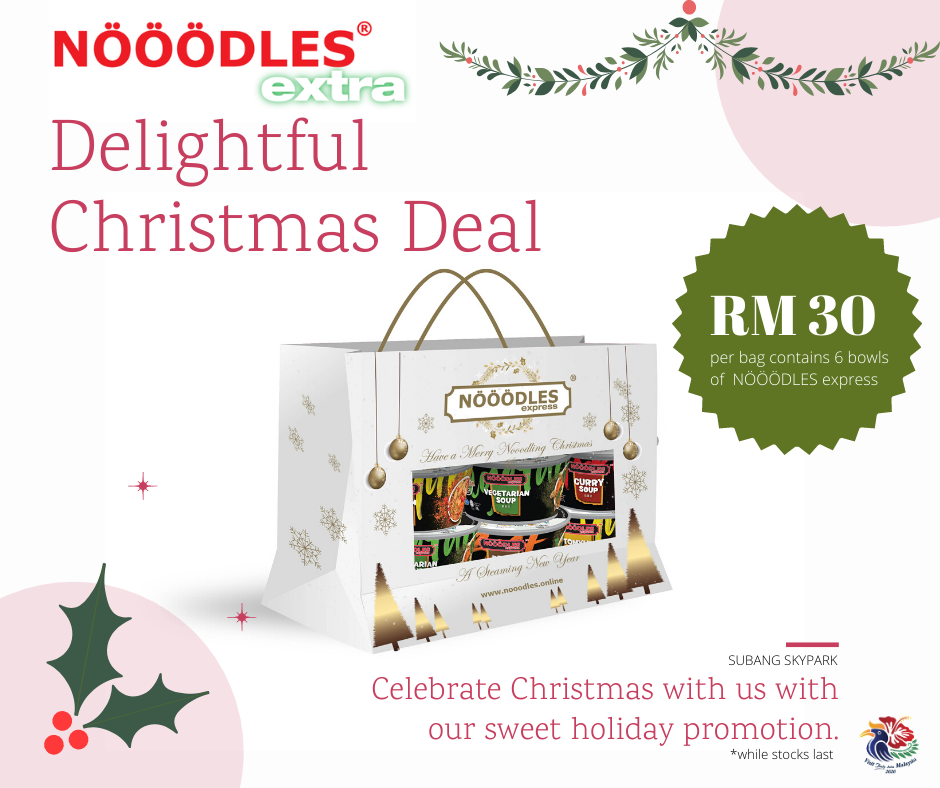 Delightful Christmas Deals from NÖÖÖDLES express
Celebrate Christmas with your loved ones with this
Limited Edition Christmas bag for your friends and family.
At a special price of RM 30 per bag that contains 6 bowls of NÖÖÖDLES express. You can choose and select the flavours 😊
Ho Ho Ho Merry Christmas & Happy New Year !
#Selfie&TagUs #NOOODLESextra #NOOODLES #NooodlesExpress #Christmas #Promotion #LimitedEdition